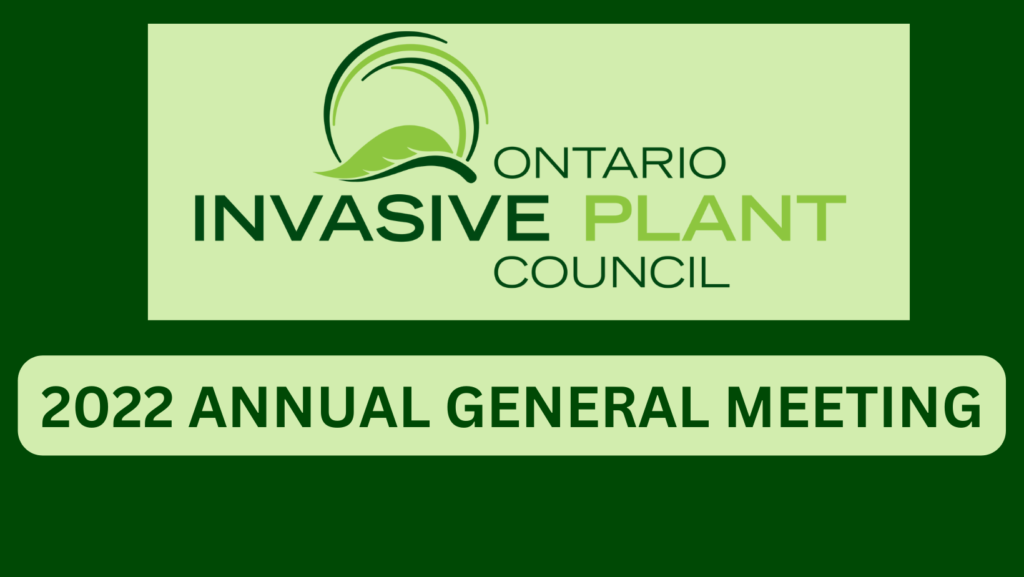 The Ontario Invasive Plant Council will host our 2022 Annual General Meeting on February 15th, 2023
This is a FREE event and non-members are welcome to attend, however, only OIPC members have voting rights! The AGM will be followed by an online social where you will have an opportunity to take part in an open Q&A and connect with your peers. 
The agenda for the meeting is listed below:
9:30am – 10:00am: Sign into Remo. Social and Networking Time.
10:00am – 10:15am: Welcome, John Urquhart OIPC President & Belinda Junkin OIPC Executive Director.
10:15am – 10:30am: Update from Canadian Council on Invasive Species
10:30am – 11:00am: Keynote Speaker, Dr. Kurt Dreisilker, The Morton Arboretum
11:00am – 11:45am: Annual General Meeting
11:45am – 12:45pm: Online Social
Register and purchase a membership to have voting rights at this event!
Questions? Direct all questions to info@oninvasives.ca
We are pleased to announce that the AGM will include a keynote presentation by Dr. Kurt Dreisilker.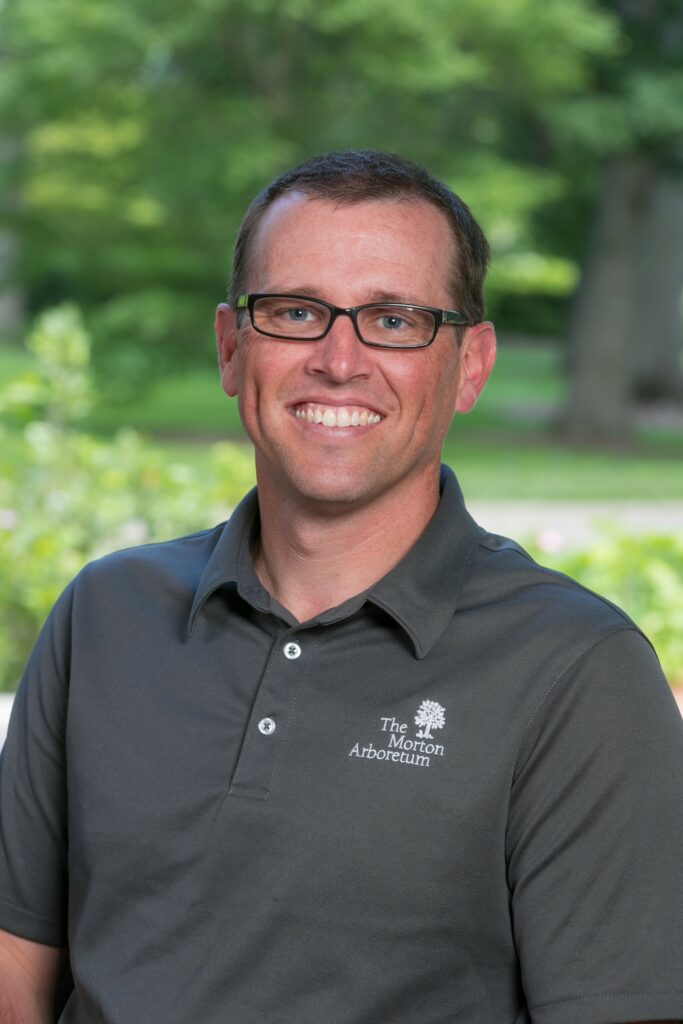 Kurt is the Head of Natural Resources and Collections Horticulture at The Morton Arboretum in Lisle, Illinois, where he plans and implements ecological restoration and horticultural maintenance programs. Kurt's work within a public garden has provided him with a unique perspective on plant invasions since plants from around the world are utilized in many capacities throughout Arboretum programs. He is Treasurer for Midwest Invasive Plant Network. Kurt has a B.S. in plant biology and a M.S. in Natural Resources and Environmental Sciences from University of Illinois at Urbana-Champaign.
North American Gardens as Sentinels Against Invasive Plants
Botanic gardens and arboreta in North America are harnessing their botanical and horticultural expertise to document plant taxa that are escaping from cultivation on their properties. This is accomplished by collecting, synthesizing, and sharing data about the extent that taxa spread from their original sites of cultivation into adjacent areas of their property. However, these data are much more impactful if collected, structured, and shared using a common methodology. To this end, the Public Gardens as Sentinels against Invasive Plants (PGSIP) working group has developed standardized guidelines to help gardens organize and share their data from their collections to characterize these situations when they occur. PGSIP also developed a database for gardens to upload their data and access information about plants spreading from cultivation at other gardens. By collecting and sharing data from gardens across North America, PGSIP aims to provide a clear picture about plants escaping cultivation and potentially becoming problematic before large-scale invasions occur and before commercial adoption of these taxa.