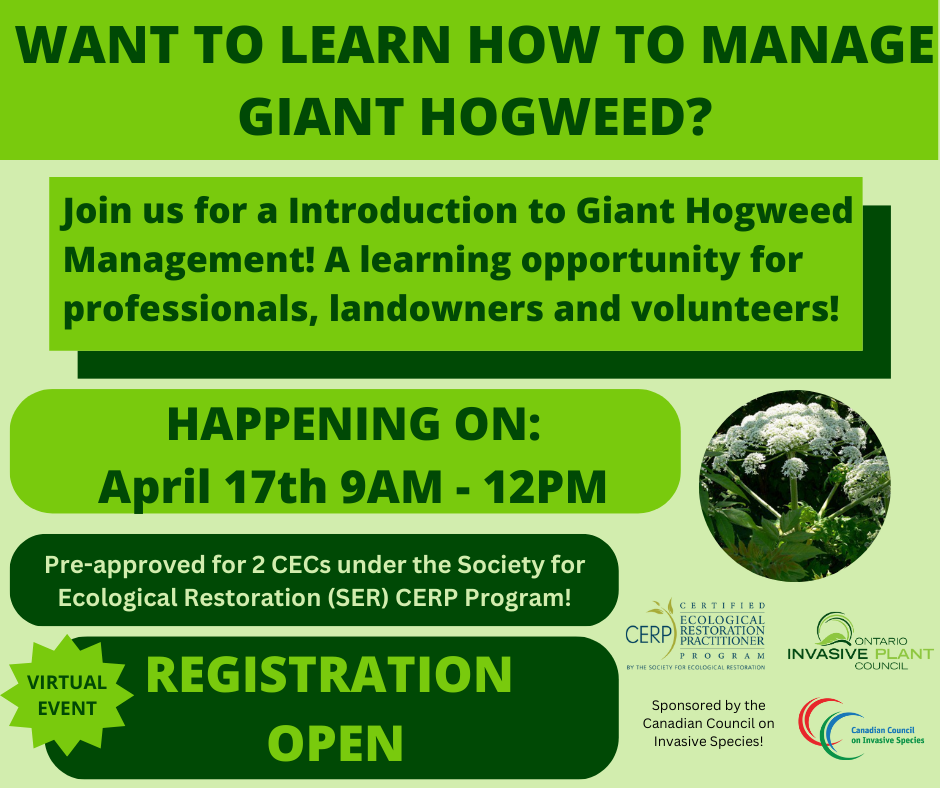 Did you know that working with Giant Hogweed requires proper protective equipment and training and that there is an optimal time to remove it?
Join us for an extremely informative 3 hour online workshop which will provide an overview of current Best Management Practices for Giant Hogweed including an important section on health and safety!
Learn together with other dedicated individuals and professionals on our interactive virtual learning platform!
Created with input from experts in Giant Hogweed management, attendees will be introduced to health and safety precautions, as well as recommended strategies for the control of Giant Hogweed and Best Management Practices. We will review our newly published Technical Bulletin
The workshop will also feature a case study of a control project underway in Ontario!
This workshop is for your if:
You are responsible for the planning and management of Invasive Plants.
You are currently managing a property with Giant Hogweed present.
You want to expand your knowledge and learn the latest management practices for this invasive plant.
Guest Speaker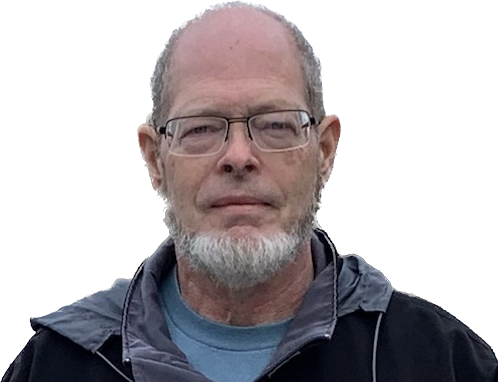 We are excited to announce our Guest Speaker at our Introduction to Giant Hogweed Management Workshop: John Kemp!
John Kemp (founder of Giant Hogweed Mitigation Project) has been working to find and eradicate giant hogweed along the Grand River since 2010. His enthusiasm for eradicating giant hogweed stems from his love of the outdoors. It started with Scouts when he was looking into local poisonous plants to teach young scouts, and his family, what to watch out for while exploring in the wild. Since then he has connected with local officials, many landowners, and local outdoors groups while attempting to increase the scale of the project. John has a patent and has published papers regarding his professional experience as electronics product developer. More giant hogweed activities are being planned. John presently resides in St. George Brant.
In his talk, John will provide more information on the Giant Hogweed Mitigation Project!
Don't miss out!
This workshop will take place on:
April 17th 9am – 12pm
CLICK HERE TO REGISTER
We want to thank the Canadian Council on Invasive Species for sponsoring this workshop!
Questions?
Please direct inquiries to info@oninvasives.ca