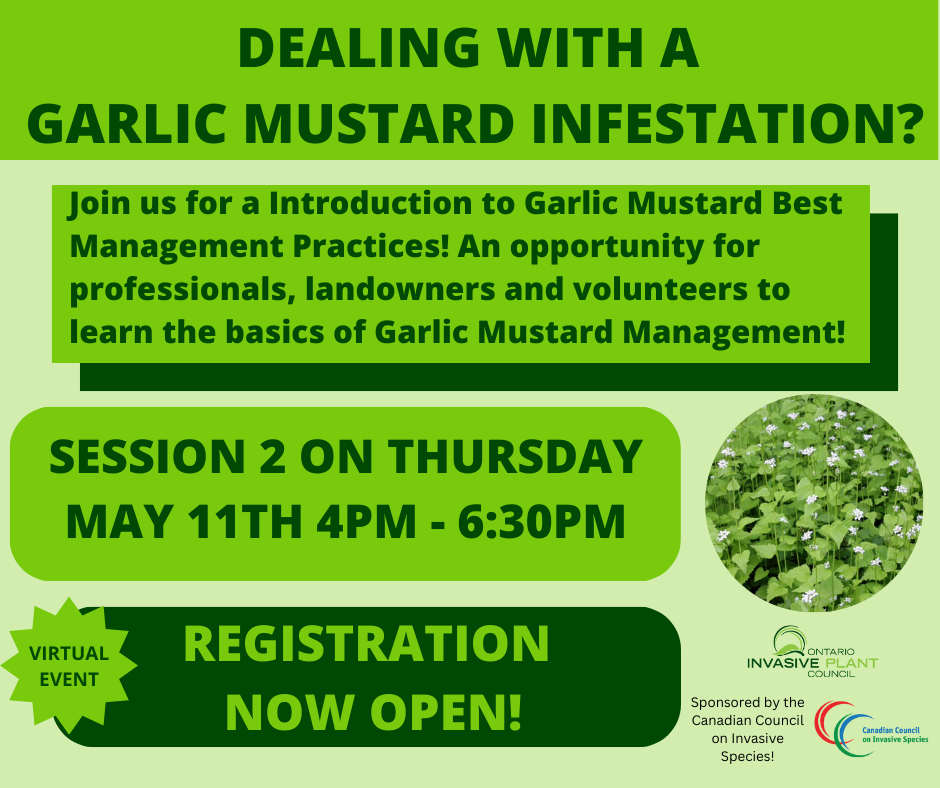 Are you dealing with a garlic mustard infestation? Do you want to learn more about this invasive plant and Best Management Practices for control?
Join us for An Introduction to Garlic Mustard Best Management Practices Workshop! This workshop will provide a broad overview of current Best Management Practices for Garlic Mustard.
Learn together with other dedicated individuals on our interactive virtual learning platform and earn a certificate in Garlic Mustard Best Management Practices from the Ontario Invasive Plant Council!
Created with input from experts in the field of invasive species management, this course will provide a basic introduction to Garlic Mustard, its biology, ID characteristics, and pathways of spread. Attendees will be introduced to the tools and strategies recommended for the control of Garlic Mustard, and Best Management Practices.
This workshop is for you if:
You want an introduction to Garlic Mustard so you can report it
You want to learn more about the biology and life cycle of this plant
You think you might have Garlic Mustard on your property and you would like to learn about available control method
GUEST SPEAKER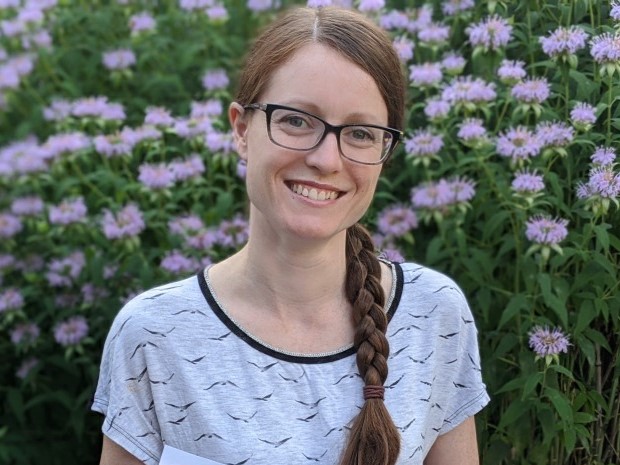 We are excited to announce our guest speaker at our Introduction to Garlic Mustard Best Management Practices Workshop: Rebecca Launchbury!
Rebecca is the Conservation Lands Manager for Thames Talbot Land Trust, where she works to conserve and restore natural areas and biodiversity. Rebecca grew up in North Yorkshire, England and holds a Master of Forest Conservation from the University of Toronto. In her free time, she's an avid reader, a reluctant cook, and enjoys camping, hiking, and tending her food and native plant garden.
Rebecca will talk about garlic mustard management in the Meadowlily Nature Preserve!
Don't Miss Out!
Sign up for the time that fits your schedule! This workshop will take place virtually on:
May 11th, 2023 4pm – 6:30pm
We want to thank the Canadian Council on Invasive Species for sponsoring this event!
CLICK HERE TO REGISTER