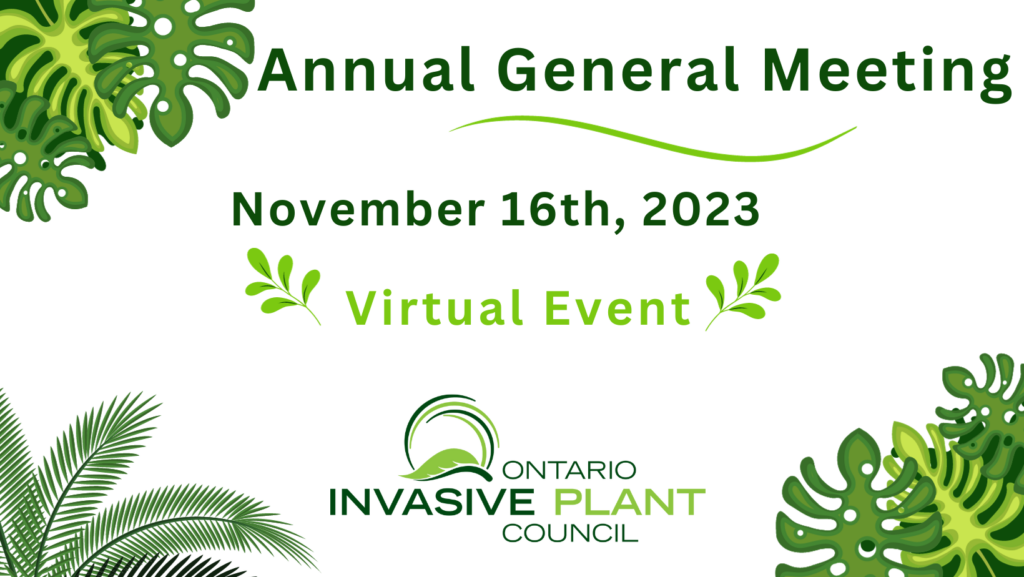 Dear OIPC Member:
We look forward to your participation in the Annual General Meeting (AGM) which will be hosted online on Thursday, November 16th, 2023 at 1pm. Non-members are welcome to attend, however, ONLY OIPC MEMBERS HAVE VOTING RIGHTS! This event is FREE to attend and will be hosted online on Remo, our industry leading virtual outreach and networking software. Please register and confirm your attendance, by clicking on the TICKET icon. Your attendance and voice is important!
Not an OIPC Member! Purchase a Membership Today!
MEETING AGENDA – November 16th, 2023.
1:30pm – 2:00pm: Sign into Remo. Social and Networking Time.
2:00pm – 2:15pm: Welcome, Brandon Williamson OIPC President
2:15pm – 2:30pm: Update from the Canadian Council on Invasive Species
2:30pm – 3:00pm: Keynote Speaker, Dr. Laura Meyerson, University of Rhode Island
3:00pm – 3:45pm: Annual General Meeting
3:45pm – 4pm : Online Social
The full meeting package, including the meeting agenda, previous year's AGM minutes, and audited financial statement for the year ending March 31, 2023 will be sent to you prior to the meeting. Please watch your inbox.
Please send any questions you would like addressed at the AGM in advance by emailing to info@oninvasives.ca . You will also have the opportunity to ask questions in real-time during the meeting and during the social event following the AGM.
Thank you for your continued support of OIPC!
Sincerely,
Brandon Williamson, OIPC President
KEYNOTE SPEAKER
We are please to announce that Dr. Laura Meyerson, University of Rhode Island will be speaking about A Global Report on Invasive Alien Species and Their Impacts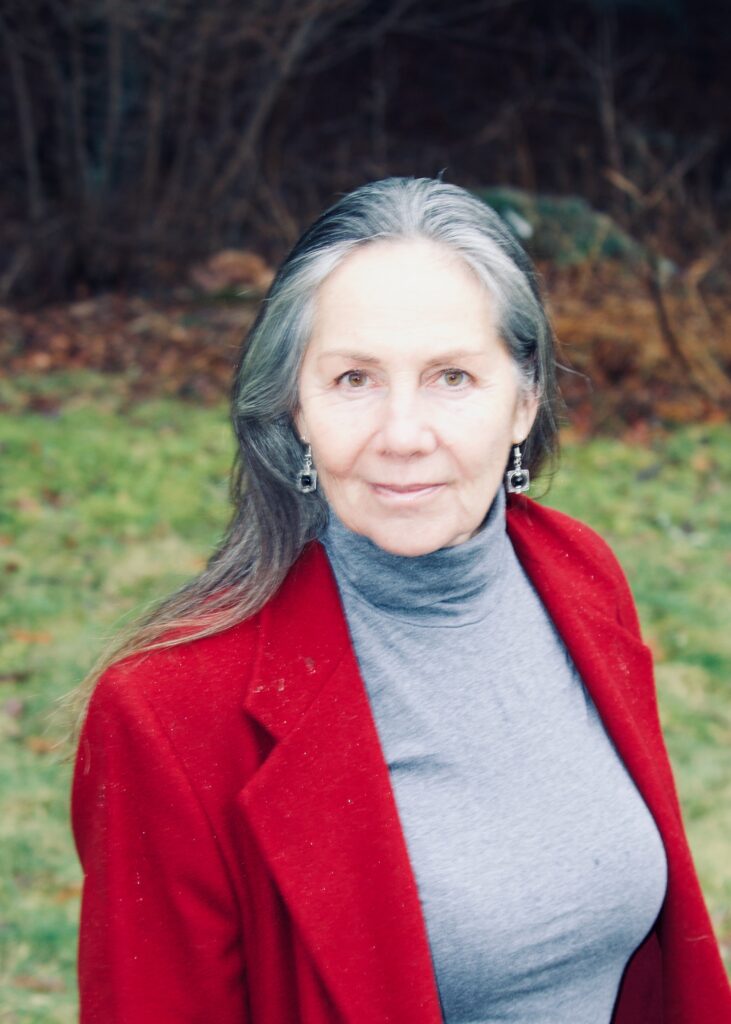 Dr. Laura Meyerson
Professor Laura Meyerson has been a faculty member at URI since 2005 in the College of Environmental Life Sciences (CELS), Department of Natural Resources Science. Where she teaches courses on invasion science, restoration ecology, and conservation biology and is the Director of both the Restoration Ecology and Environmental Science minors. Dr. Meyerson's research is global in nature and focuses on invasive species with a particular emphasis on plants and their interactions. Much of her work uses the cosmopolitan macrophyte Phragmites australis as a model species to study genetics, genomics, metabolomics, microbial ecology, and plant-insect interactions. Dr. Meyerson earned her doctorate in 2000 from Yale University, School of Forestry and Environmental Studies.
A Global Report on Invasive Alien Species and Their Impacts
Invasive alien species are one of the five major global drivers of environmental change. The recently released Intergovernmental Science-Policy Programme on Biodiversity and Ecosystem Services (IPBES) is a comprehensive global synthesis of available information and data gaps across ecosystems, taxa and regions. The discussion will focus on the status, trends, impacts of invasive alien species as well as management and policy approaches to address this global problem.