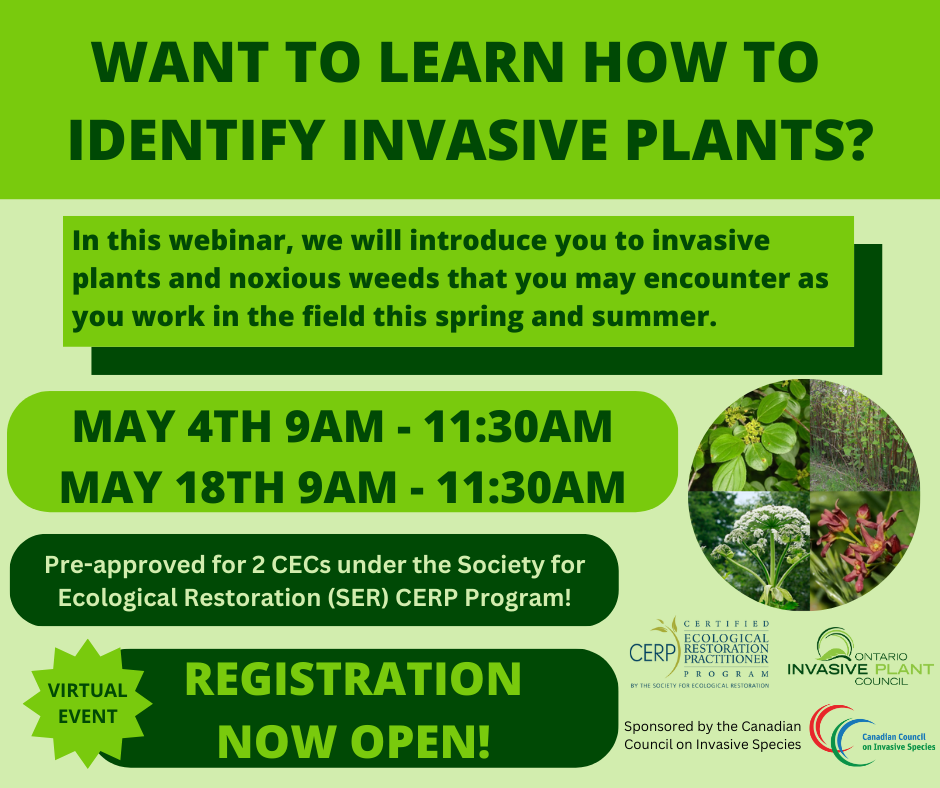 Will you or your staff be working outdoors this spring and summer?
Join us for an informative workshop to learn skills to identify the most common invasive plants and noxious weeds, including those which pose a risk to your health and safety.
Created with input from experts with years of experience working in the field identifying plants, this 2.5 hour webinar will discuss plants that pose the greatest risk to human and animal health, and threaten our ecosystems and biodiversity. It will include a basic introduction to plant anatomy and how to apply these skills to identify invasive plants, as well as noxious weed that you may encounter while you work in the field this spring and summer.
This workshop if for you if:
You want to learn how to identify invasive plants
You want to learn about the health and safety impacts of some invasive plants
You want to apply this knowledge in the field this season!
This workshop is geared towards those will little experience with invasive plant identification or those who would like a refresher! It workshop will be delivered via our interactive virtual learning platform and will include opportunities to chat and network with others in the program.
Sign up for the time that fits your schedule!
May 4th, 2023 9am – 11:30am
May 18th, 2023 9am -11:30am
CLICK HERE TO REGISTER
We are also excited to announce that this workshop has been pre-approved for 2 Continuing Education Credits under the Society for Ecological Restoration (SER) Certified Ecological Restoration Practitioner (CERP) Program!
We want to thank the Canadian Council on Invasive Species for sponsoring this event!
Guest Speaker May 4th, 2023: Brandon Williamson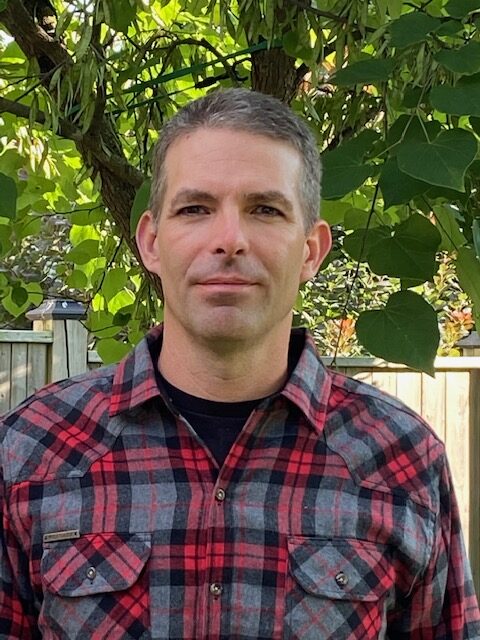 Brandon Williamson is the Land Management Coordinator for the Upper Thames River Conservation Authority. He is responsible for managing over 6000 hectares of land in both rural and urban environments, including active and passive CA's, Provincially Significant Wetlands, forests, flood plains, agricultural lands and urban natural areas.
Brandon draws on his 25 years of forestry and land management experience, working with community partners to provide forest management, ecological restoration, risk management, enforcement, wildlife and invasive species management.  As a Registered Professional Forester and ISA Arborist he understands the importance of balancing the management of natural heritage features while fostering strong relationships between the UTRCA, partner municipalities, indigenous communities, community groups, rental tenants, club and lease agreements and all levels of government
Questions? Please direct inquiries to info@oninvasives.ca