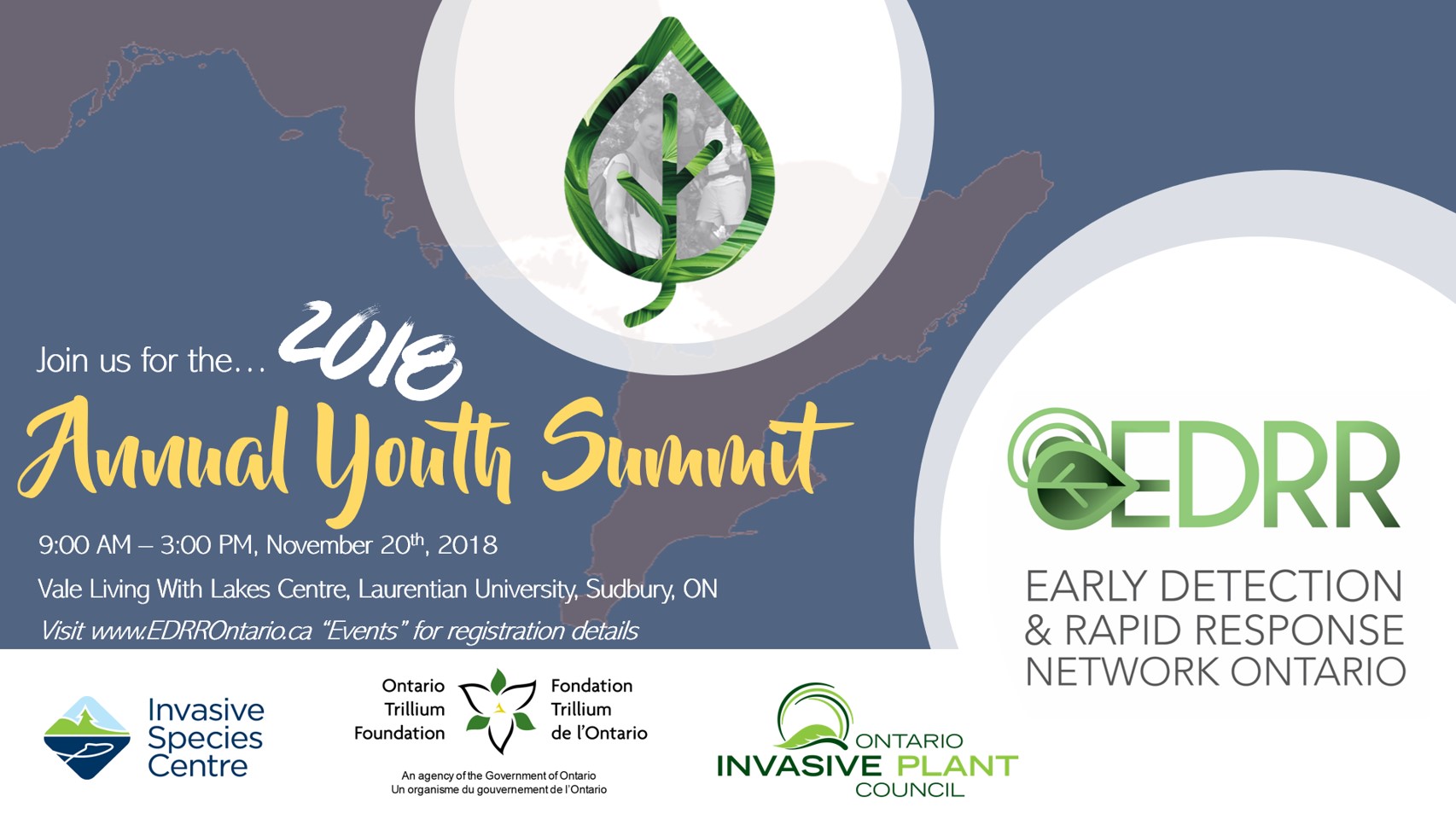 The Early Detection and Rapid Response (EDRR) Ontario Network is hosting a FREE one-day Youth Workshop on Invasive Species (flora & fauna) Research & Resource Management in Ontario. This event is geared toward students and young professionals in the Algoma region.
THIS EVENT WILL…..
Help you to learn and familiarize yourself with invasive species that are present and threatening Ontario (identification, biology and impacts)
Cover current invasive species research and management from across the province
Provide an opportunity to network with and learn about the careers of researchers and resource managers in the environmental science, biology and natural resource management fields
Provide FREE LUNCH AND REFRESHMENTS AT NO COST to attendees!
EVENT DETAILS
TIME & LOCATION
9:00am – 3:00pm (registration starts at 8:45am)
Tuesday, November 20th, 2018
Vale Living With Lakes Centre, Laurentian University
Rm. LL202, 2nd Fl.,
935 Ramsey Lake Road,
Sudbury, ON, P3E 2C6
COST
Absolutely free! We simply ask that you participate in the workshop, and ultimately help us broaden the "first line of defense" against new invasive species in the Algoma Area.
To register for this event click HERE